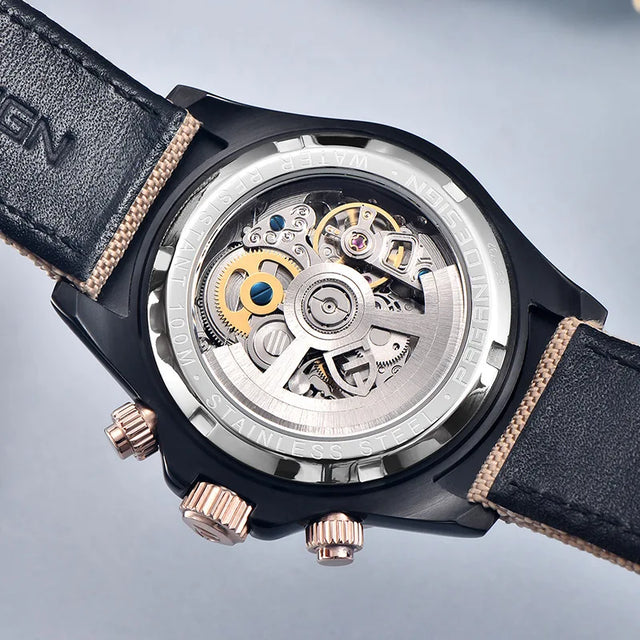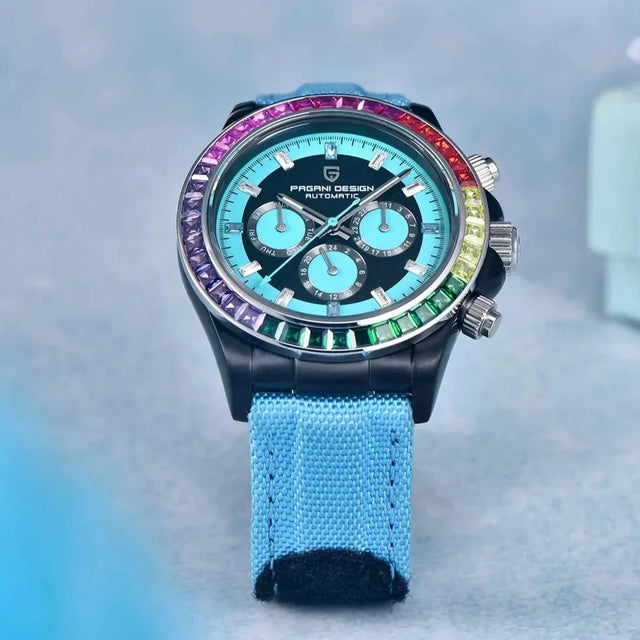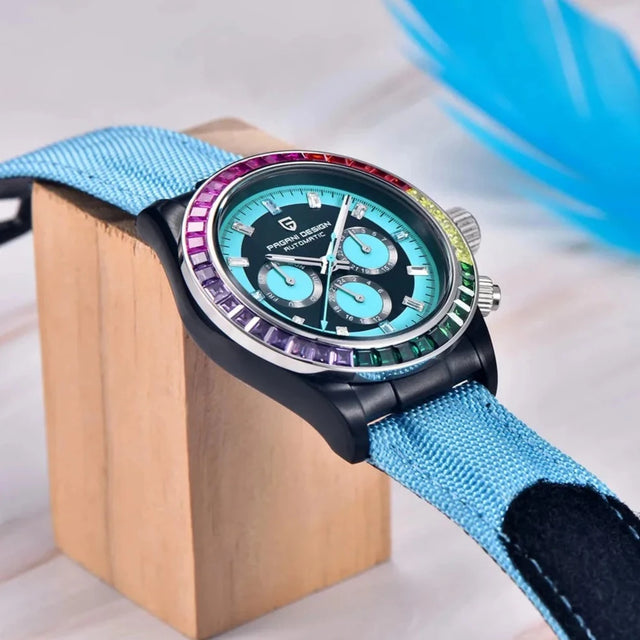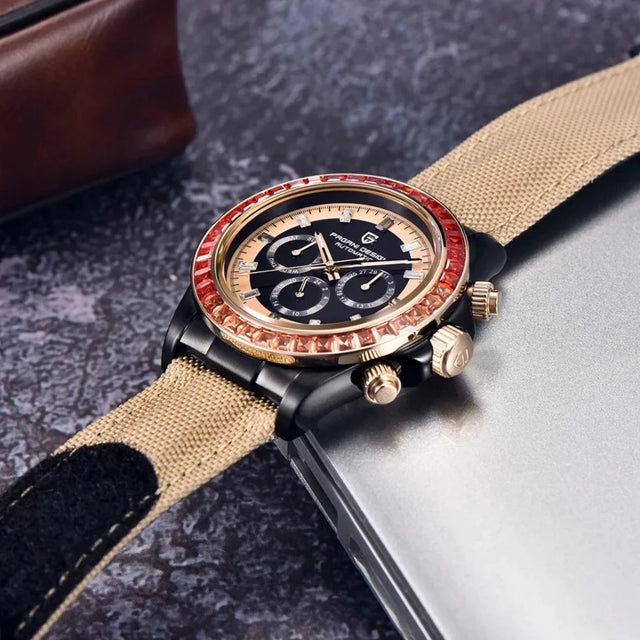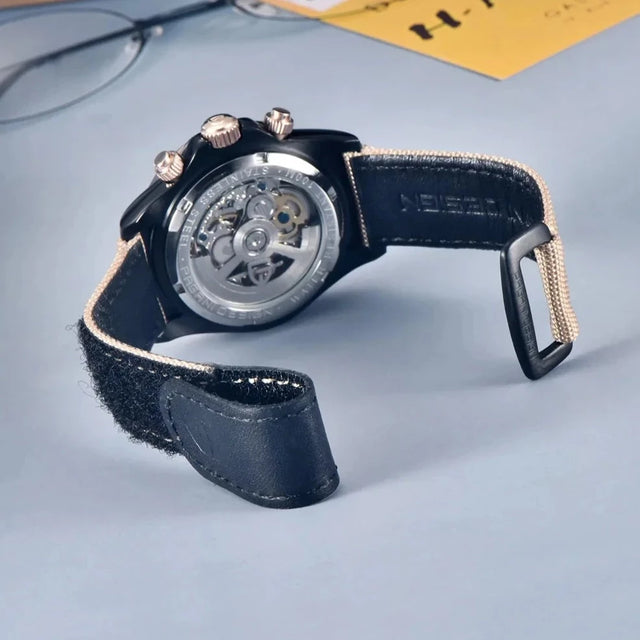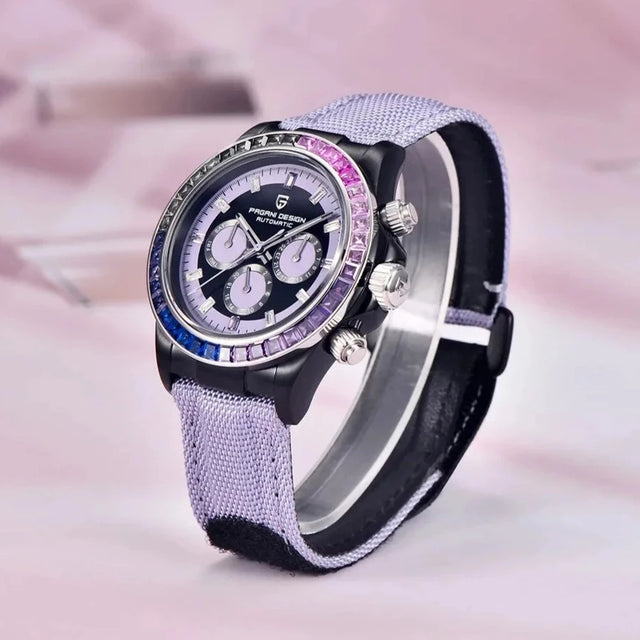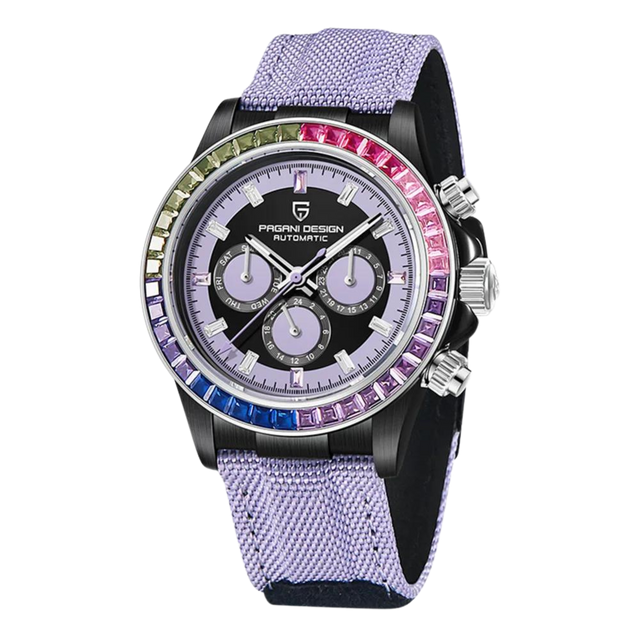 🎁 Plazo de Devolución ampliado hasta el 31 de Enero de 2024.
Taxes and fees included. Free shipping to all of Spain available!

LOS DETALLES

Acabado en acero inoxidable quirúrgico 316L. Cristal de Zafiro con tratamiento antirreflejos. Movimiento Automático Hangzhou 2196A. C
orrea de nylon estilo militar: Diseñada para aventureros y construida para durar. 

Resistente al agua 10BAR/100M.
Especificaciones:
Peso: 80,5 g.

Diámetro de la caja: 40 mm.

Grosor de la caja: 12,7 mm.
Material: Acero inoxidable 316L.
Corona: Enroscada.
Cristal: Cristal de zafiro con revestimiento duro, resistente a los arañazos y con tratamiento antirreflejos.
Indicación adicional: Día de la semana y del mes. Indicador 24h.
Impermeable: Hasta 10 bares.
Movimiento: Automático Hangzhou 2196A con 36 horas de reserva de marcha.
Ancho de correa: 20mm.
Longitud de correa: 24cm.